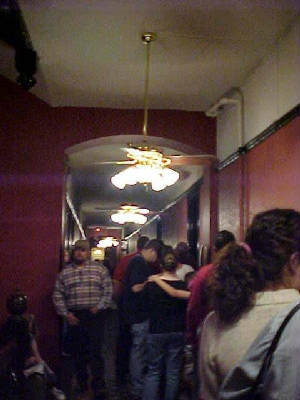 Here are just a few of the people lined up to take the Crescent Hotel ghost tour.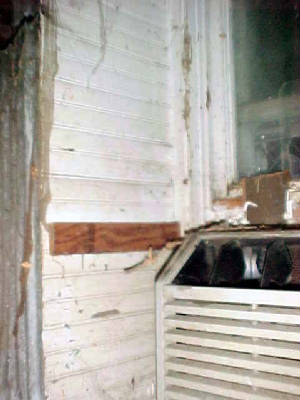 To the right is a photo of a corner in the former morgue where the spirit of a doctor has been said to materialize.
To the lower right is a sink said to be an autopsy table left from the morgue.