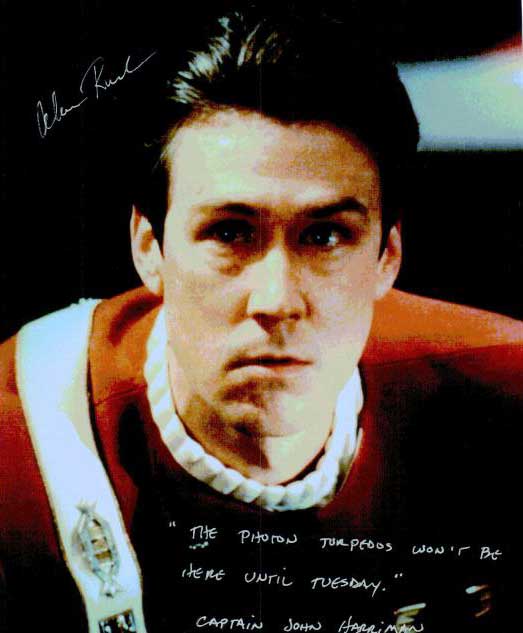 Alan Ruck of Spin City. Here he is portraying Capt. John Harriman in Star Trek: Generations.
Here I am below with Alan Ruck. Unfortunately, one of us blinked.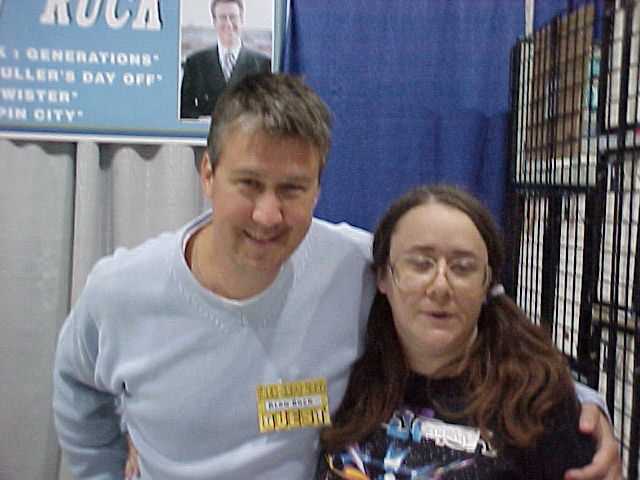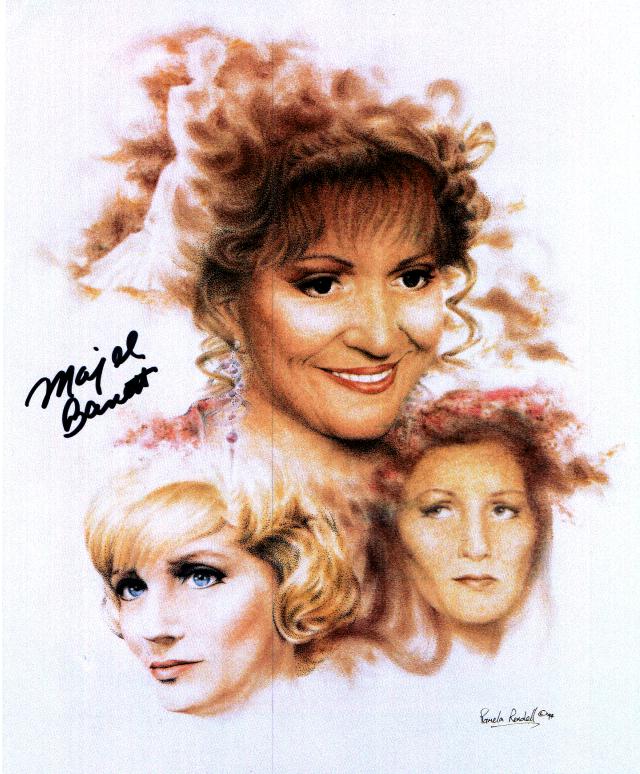 Majel Barrett of Star Trek. This autograph was purchased from an individual, but definitely authentic.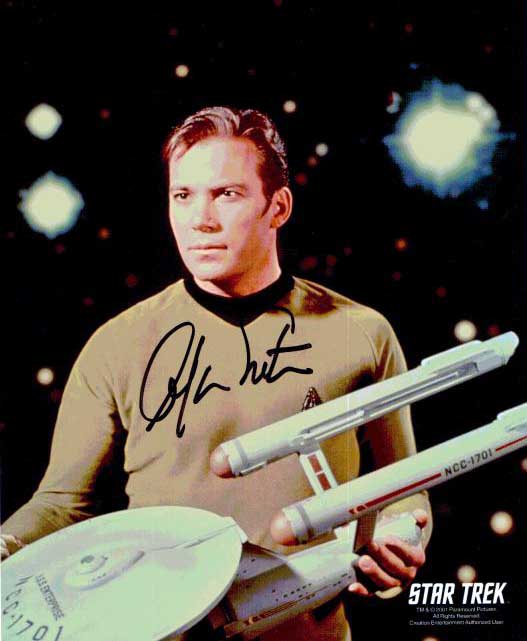 William Shatner as Captain Kirk. Autograph purchased from an individual who had it signed at Las Vegas in September, 2001.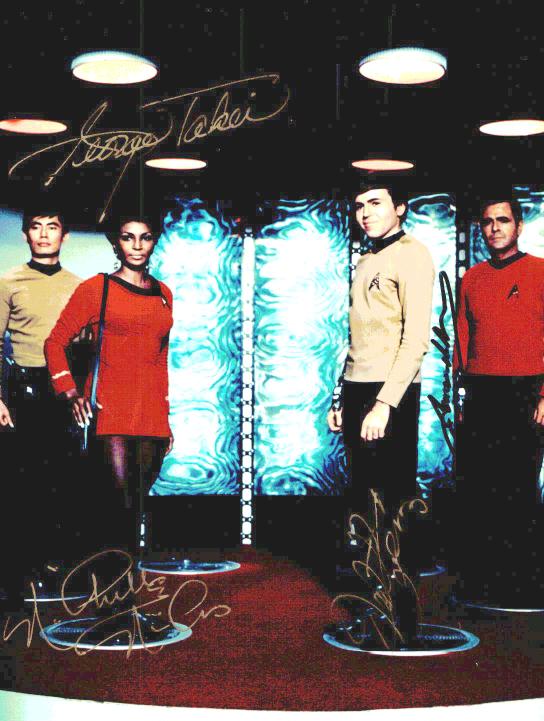 Four members of the cast of Star Trek: The Original Series, George Takei, Nichelle Nichols, Walter Koenig, and James Doohan, signed in person in March, 1999, Kansas City, MO.

TOS Rules!!!!!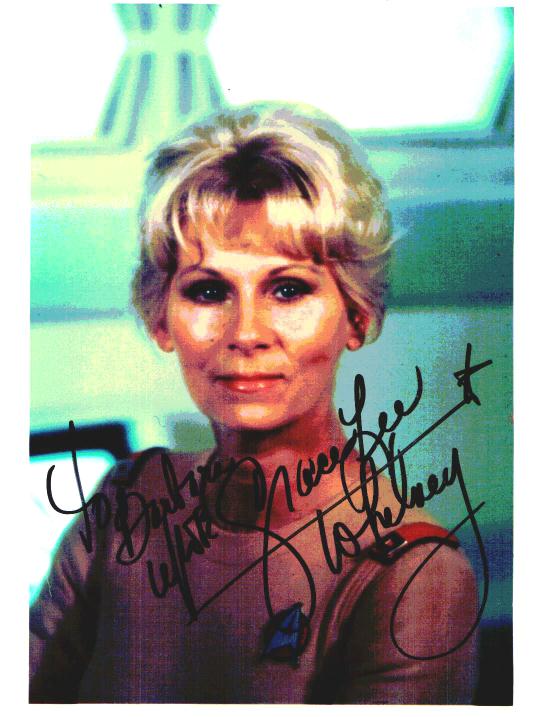 Ms. Grace Lee Whitney--Yeoman Janice Rand--signed in person in March 1999 in Kansas City, MO.