[Save Wilderness For FREE - EcologyFund.com]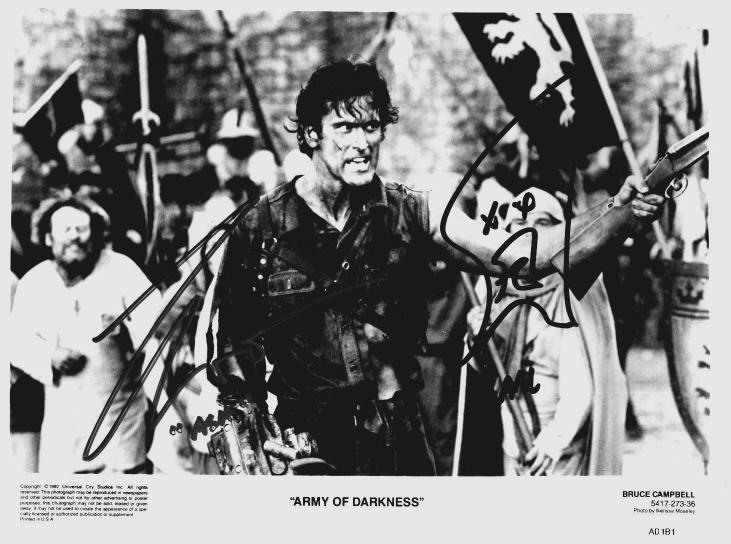 To the right is a scene from Army of Darkness, signed by Bruce Campbell and Sam Raimi, both of whom are visible in the photo. Purchased from a charity. Below is a photo collage of Bruce Campbell as his most famous characters signed by Bruce Campbell in Tulsa, OK.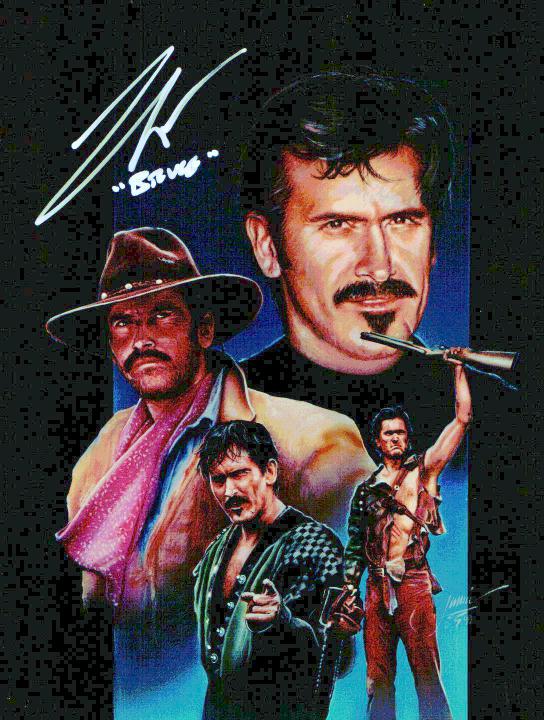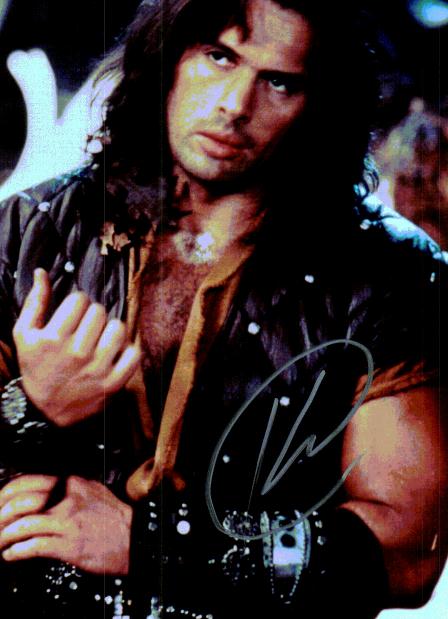 Kevin Smith who most usually portrayed Ares in Hercules: The Legendary Journeys. Here he appears as Iphicles
Karl Urban as Cupid and Alexandra Tydings as Aphrodite from Hercules:The Legendary Journeys. Purchased from Alex in Kansas City, MO, August 2000.