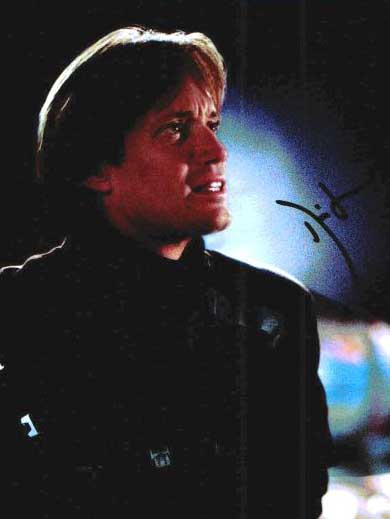 Mr. Kevin Sorbo, formerly of "Hercules the Legendary Journeys" now Capt. Dylan Hunt on "Gene Roddenberry's Andromeda". This one was signed in person at Trek Expo 2001 in Tulsa, OK.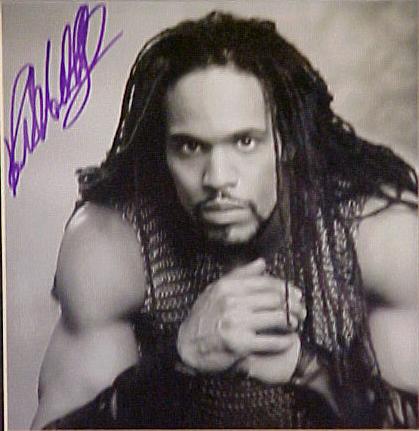 Keith Hamilton Cobb as Tyr Anasazi from Gene Roddenberry's Andromeda.
As of season 4, Keith Hamilton Cobb will no longer be a member of the cast of Andromeda. He has joined the cast of CBS The Young and the Restless, April 2003.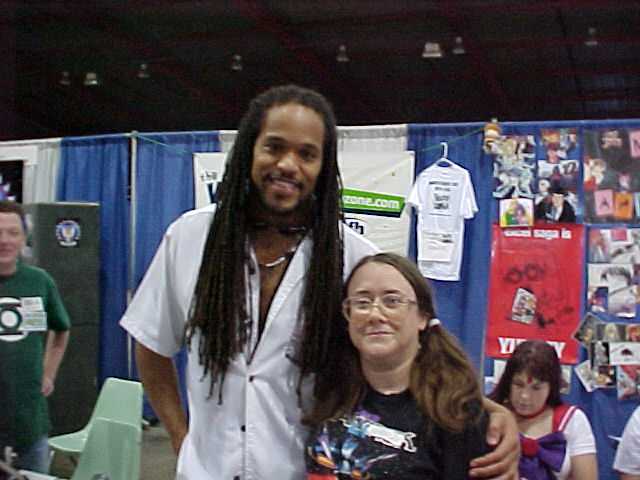 Here I am with Keith Hamilton Cobb at Tulsa Trek Expo 2002. Keith ranks as one of the nicest people I have ever met, celebrity or not.
Here are my sister and I with Brent Stait, who formerly played Rev Bem. He is a super-nice and generous person.