Silver-plate teapot. Sheffield, marked "Dixon & Son" dated about 1830.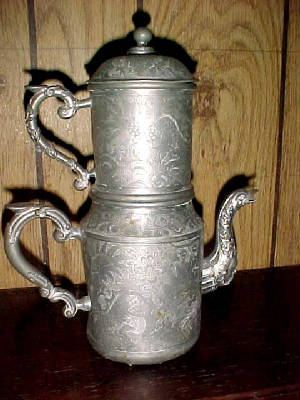 This is a pewter drip-o-lator made in China for the western market. There is really too much detail on this to get a good photo, but I tried.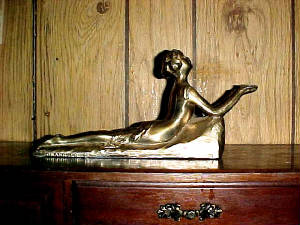 It's heavy, it's signed, and that is really all I know about this one.