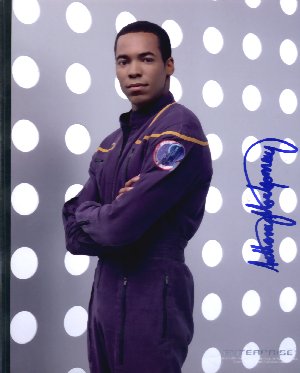 Anthony Montgomery as Ensign Travis Mayweather on Enterprise. Autograph purchased from Autographs Plus in Fall River, MA.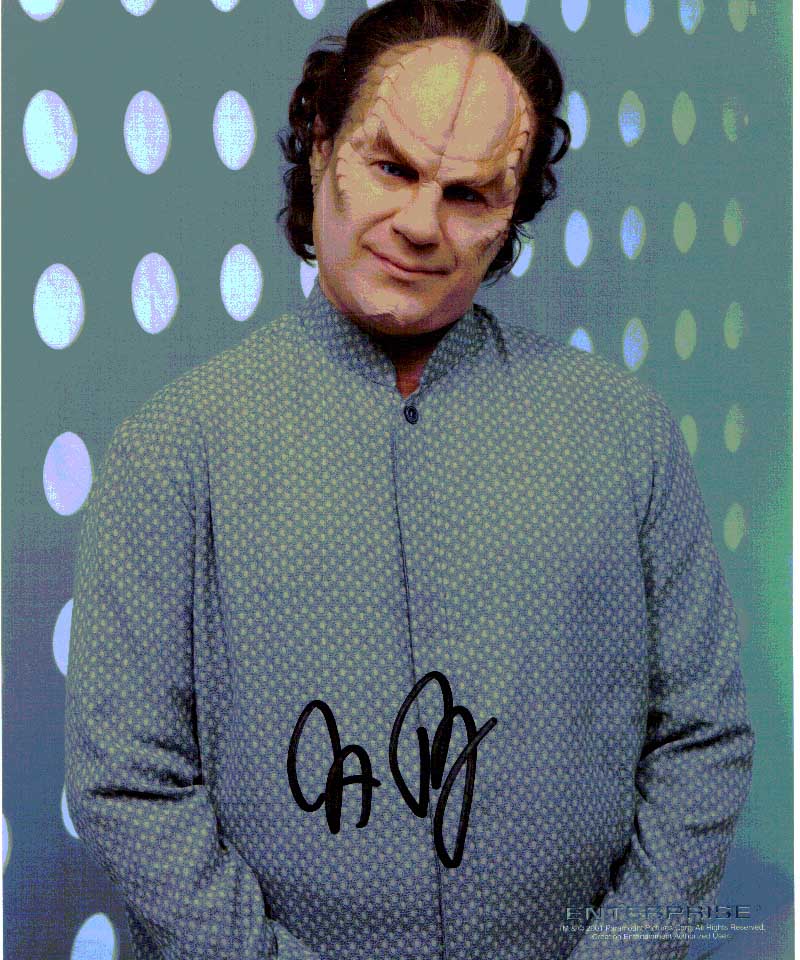 John Billingsley of Enterprise. Autographed picture purchased from Starbase21 in Tulsa, OK.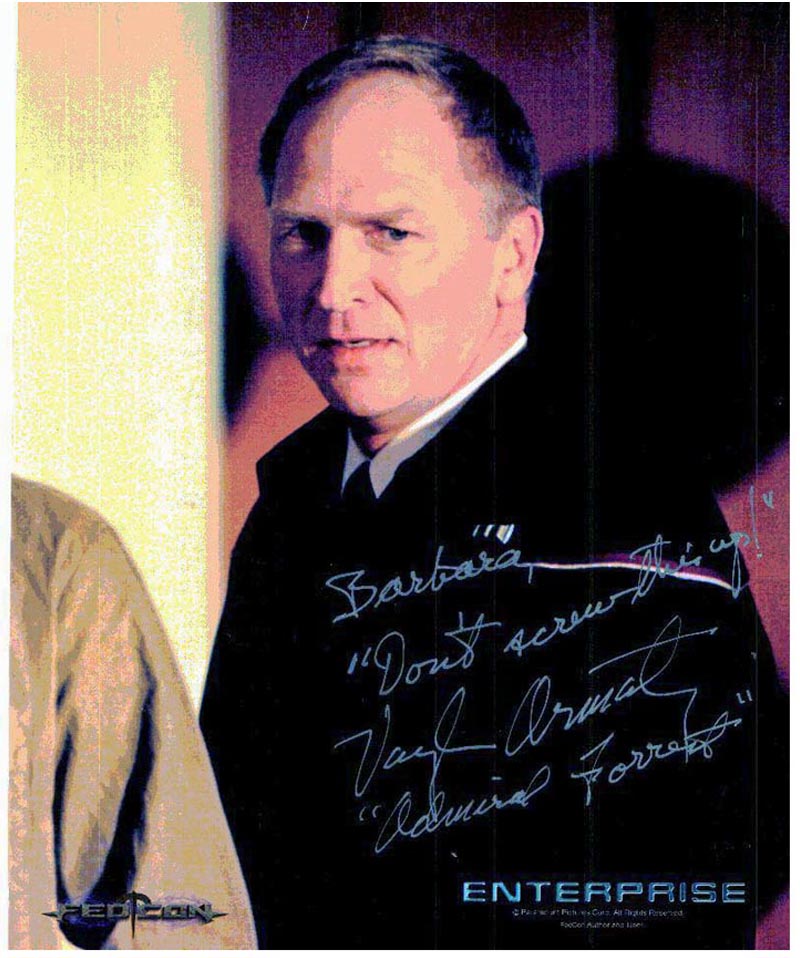 Here is Vaughn Armstrong as Admiral Forrest on Enterprise. Actually Vaughn has appeared as 11 different characters on various versions of Star Trek. Signed in person June 20, 2004.