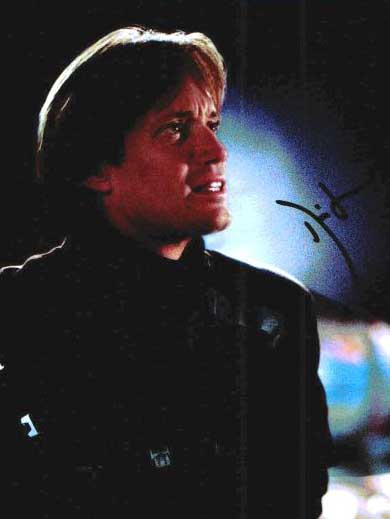 Here's another major hunk--Mr. Kevin Sorbo, formerly of "Hercules the Legendary Journeys" now Capt. Dylan Hunt on "Gene Roddenberry's Andromeda". This one was signed in person at Trek Expo 2001 in Tulsa, OK.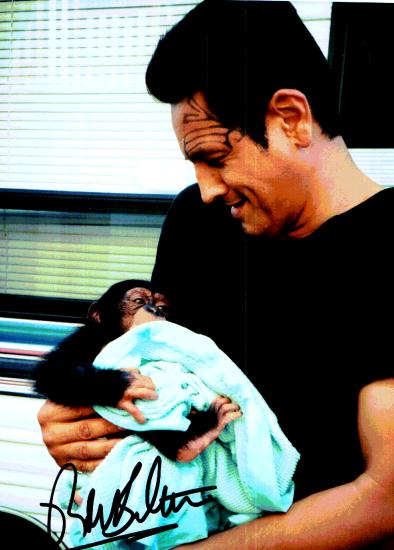 This is "Star Trek: Voyager's" resident hunk Robert Beltran in a rather unusual shot. This autograph was purchased from Robert Beltran's website. Clicking on Mr. Beltran's picture will take you to his website.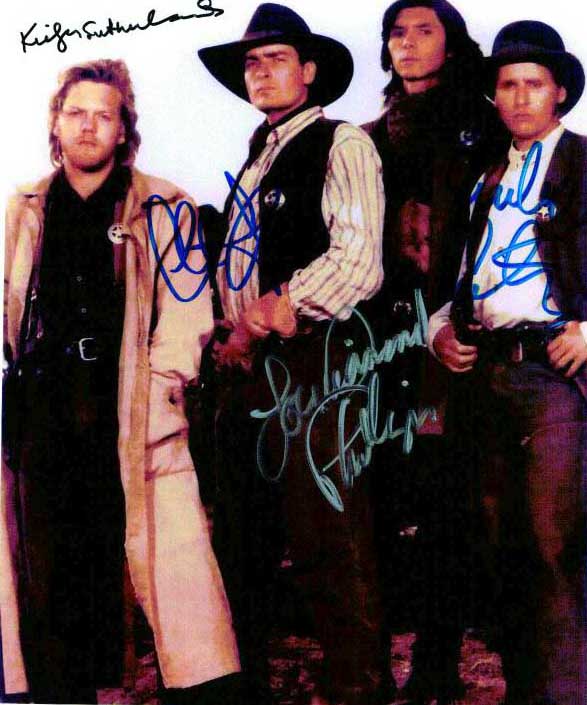 Four stars of the movie Young Guns--Kiefer Sutherland, Charlie Sheen, Lou Diamond Phillips, and Emilio Estevez. This is a purchased autograph, authenticity uncertain but probably authentic.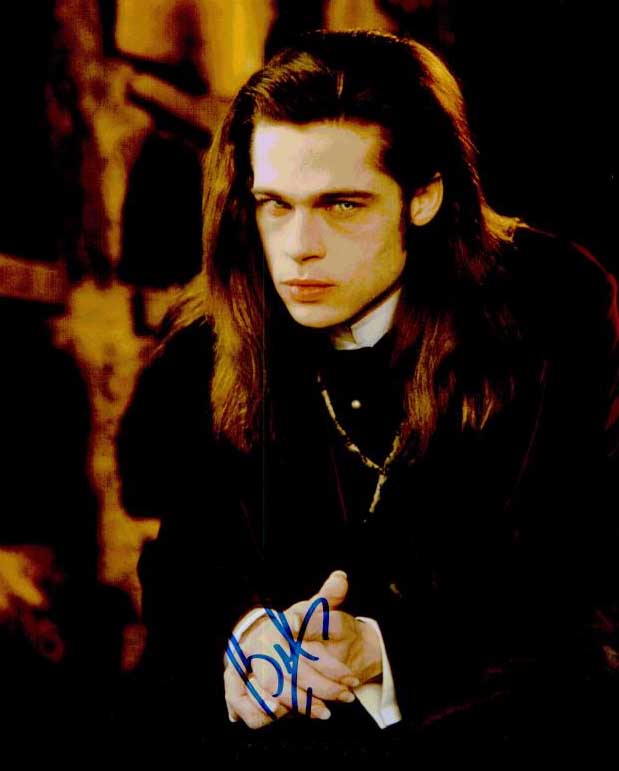 Brad Pitt from Interview with the Vampire. Autograph was purchased from Autograph World.