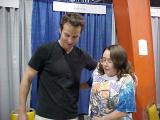 Here I am having a friendly visit with Robert Leeshock of "Gene Roddenberry's Earth: Final Conflict.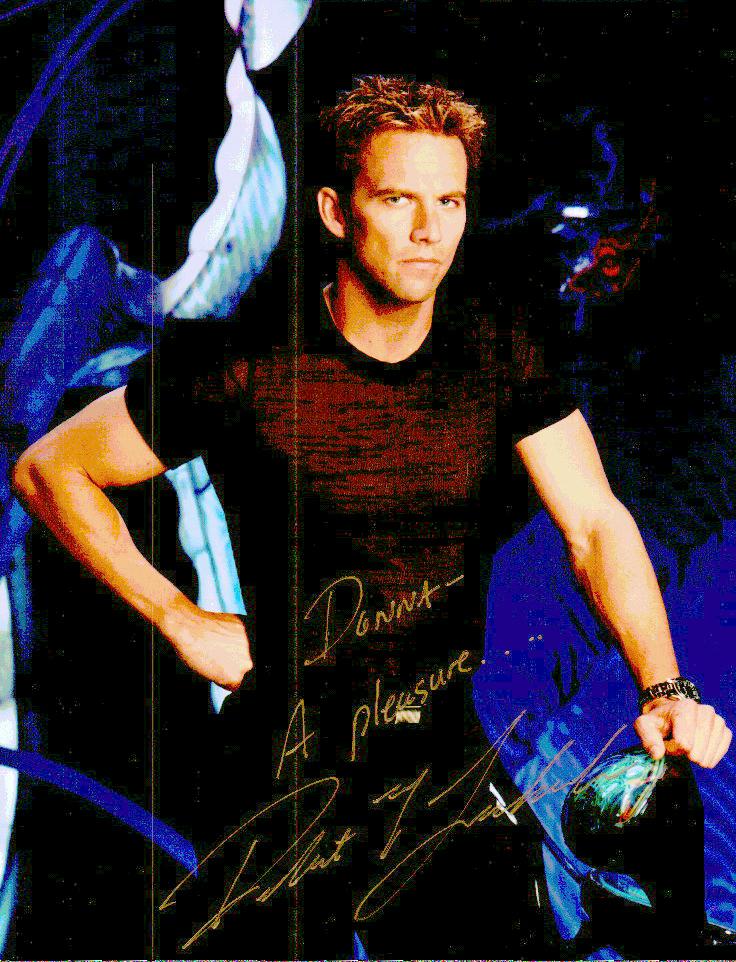 And here he is--Robert Leeshock, official hunk. Signed in person June 23, 2001 at Trek Expo, Tulsa, OK. Click on Robert's picture and you will see another of my favorite websites.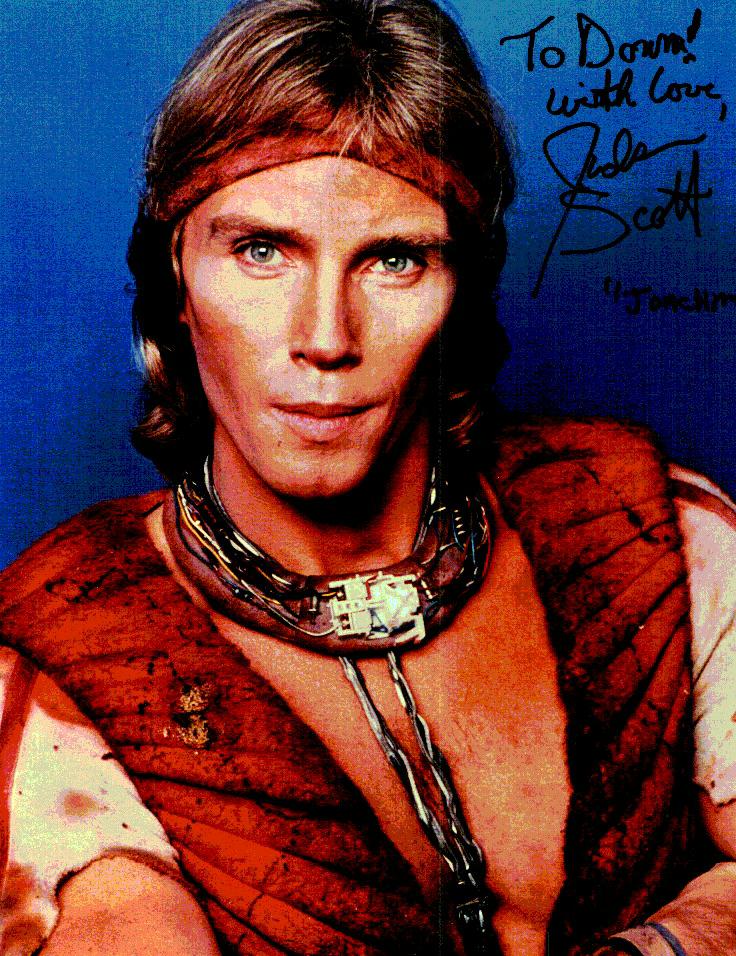 From "Star Trek II: The Wrath of Khan" is Judson Scott who portrayed Joachim, Khan's son. Judson is simply a lot of fun to be around and is hoping to continue with more appearances on "The X-Files". Picture was signed in person at Trek Expo 2001 in Tulsa, OK.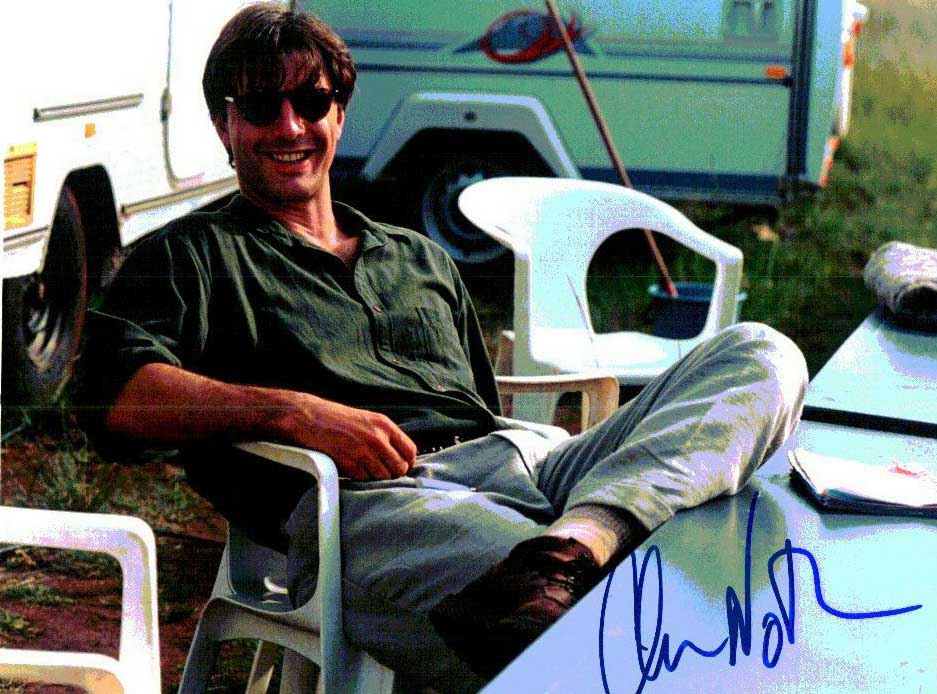 Just for a change of pace, here's "Law and Order's" former resident hunk, Detective Mike Logan--better known as Chris Noth. This autograph was purchased from Autograph World.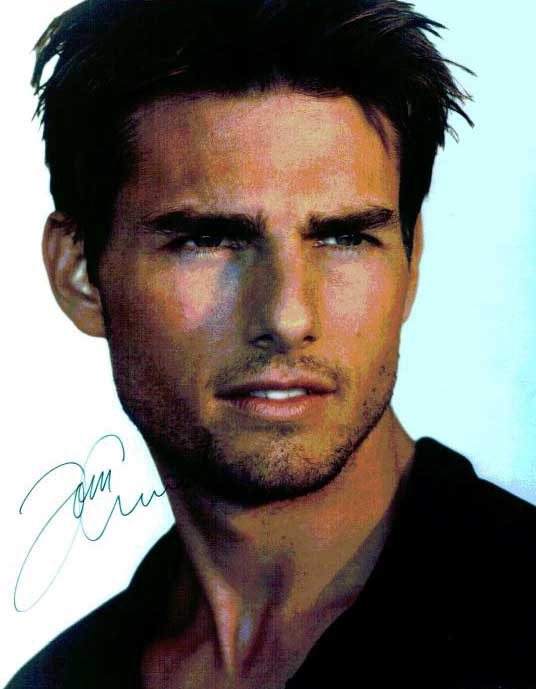 And in the same vein--Tom Cruise. This autograph was purchased from Robert L. Polk autographs.